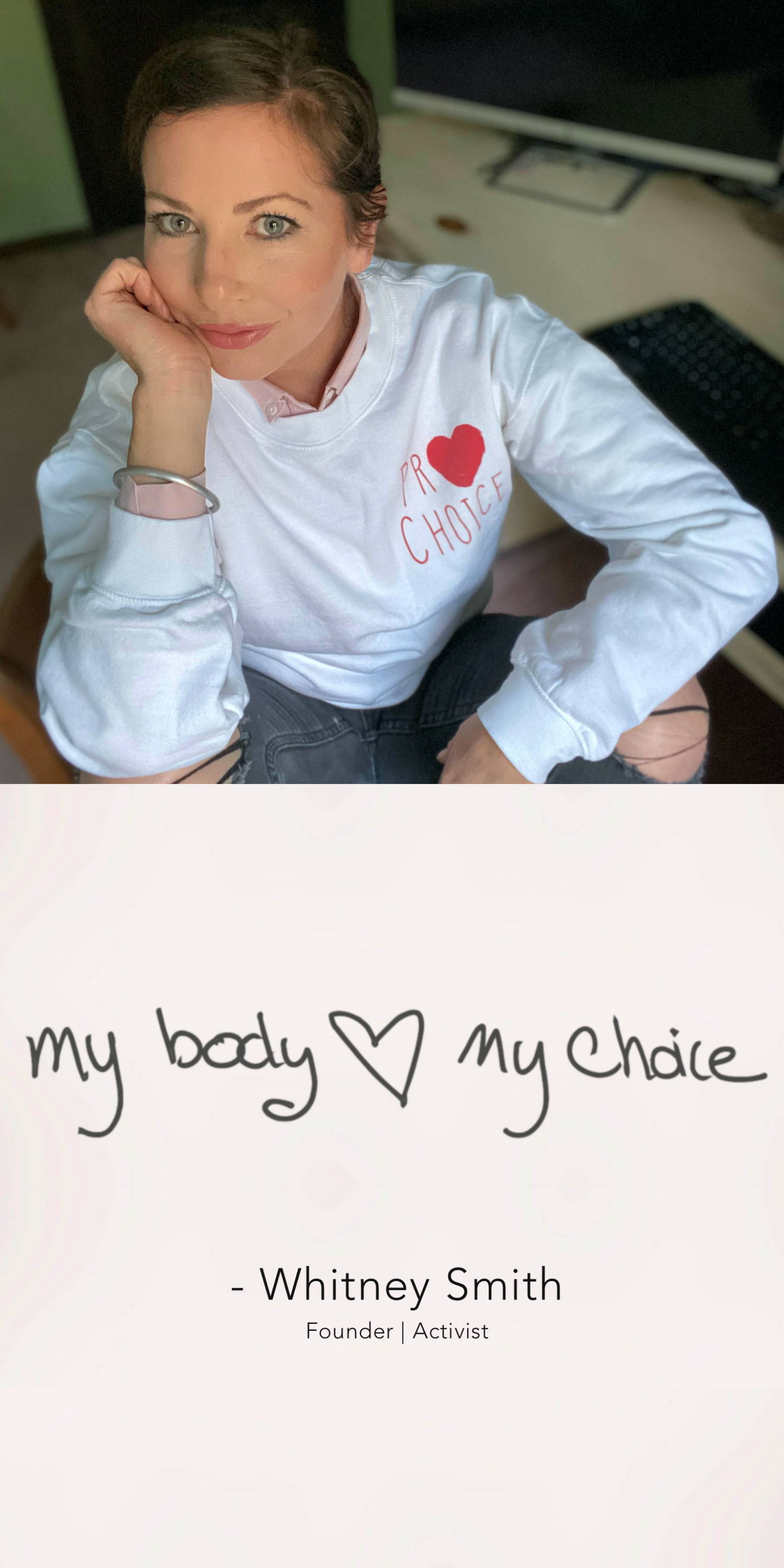 Pro Choice with Heart Founder, Whitney Smith.
---
"In the United States there are over 400 laws on women's bodies and 0 on men. We will not have equality until we are treated equally under the law."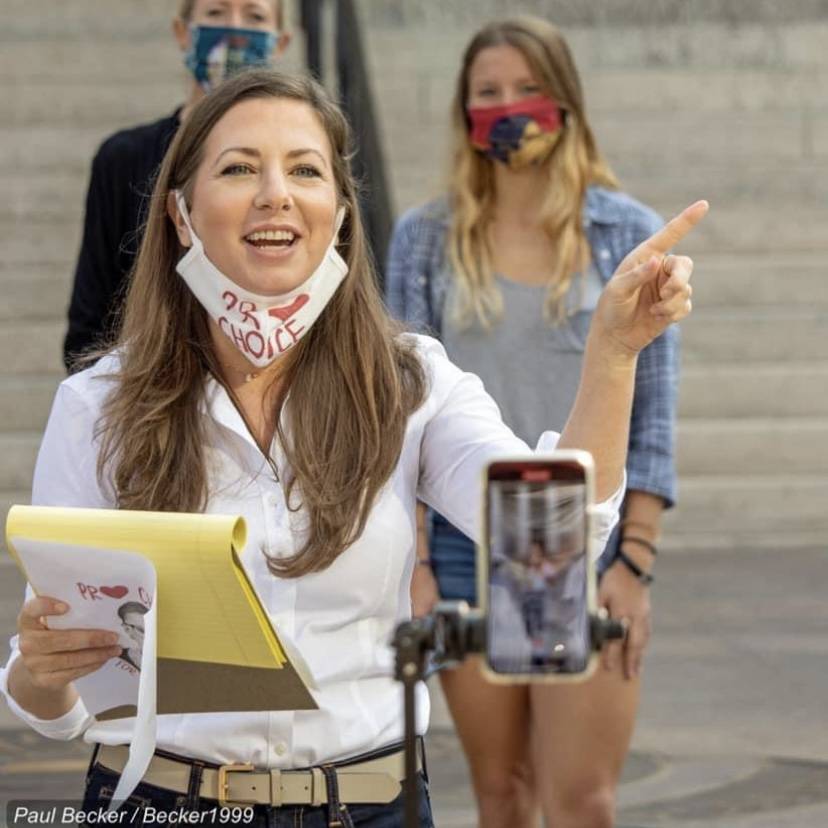 You in a word -
Feminist.
On you –
I grew up in Ohio, but home today is California.
On profession –
I work for a political tech startup called the Good Party that has the goal of getting money out of politics.
On purpose and motivation –
I am motivated to keep fighting for justice and equality.
---
On a moment of transformation –
Losing my mother to cancer 11 years ago has allowed me to value those around me and how precious our time is.
On a formative influence –
As a very young child I remember being told by my mother I had to wear a shirt. Even though it was summer, incredibly hot and I was playing outside with a bunch of kids who weren't wearing shirts. When I protested, my mother explained "that's just how it is, there are different rules for girls." I remember the injustice I felt as a child. That same feeling of injustice haunts me today as there are over 400 laws that exist solely on woman's bodies in the USA.
"Without the freedom to control your own body, you're not free at all."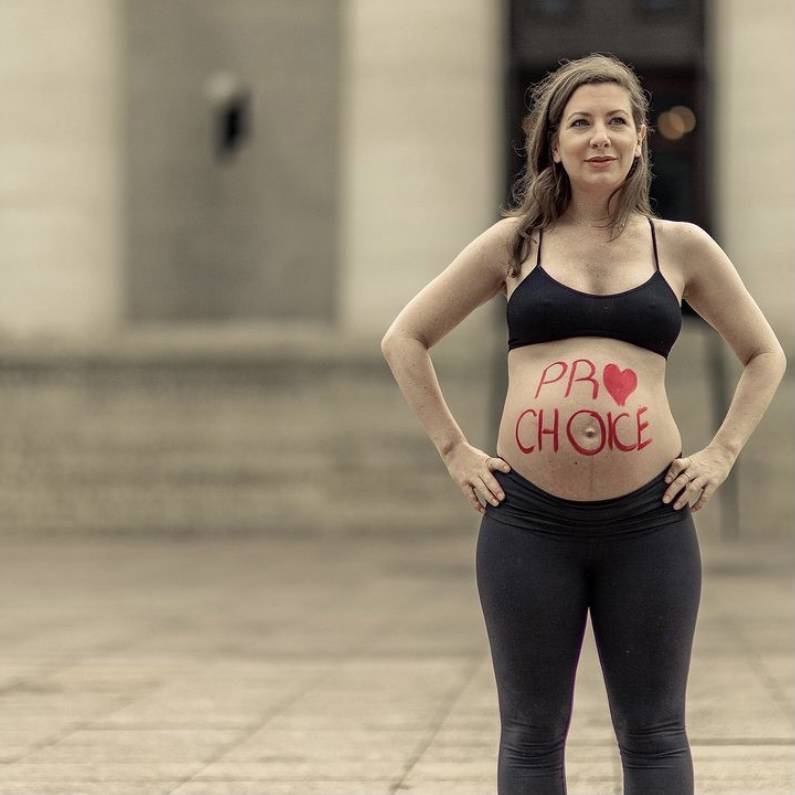 On your mantra -
"Be the change you wish to see in the world" - Gandhi
What are you most excited about in the next 12 months?
Continuing activism, exploring California, (I'm a new resident) and watching my little baby, David, grow up.
On life -
My natural act or expression of love is quality time.
On your favorite funny thing -
I have two pet pigs named Odezza and Charles Darwin. They are the funniest creatures, so smart it's amazing. When Charles was a baby pig, I would sing to him a special song- pig moms actually sing to their babies. To this day if I sing Charles his song, he will roll on his belly and go to sleep. My pigs are also a main reason I am vegan, they have opened my eyes to how all animals are deserving of life.

On ARTICLE22 -
I love how ARTICLE22 takes something horrible and destructive and turns it into something beautiful and healing. I also like to support women owned businesses.
---