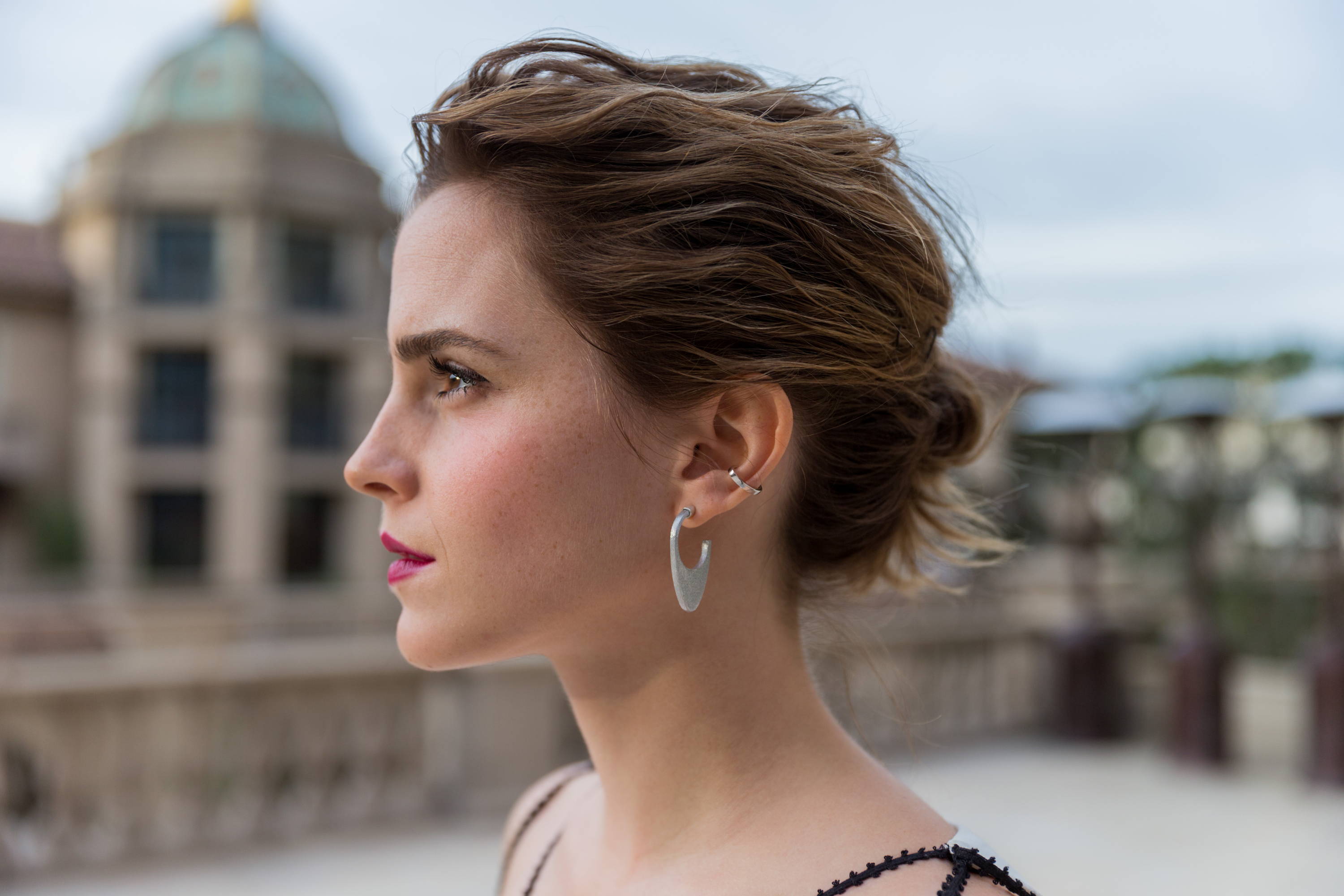 "It's such a lovely idea to turn something so negative into something beautiful"
---
Emma Watson Wears ARTICLE22
In March 2017, Emma Watson wore our Dome Earrings.  But it wasn't quite that simple.
We got word that Eco Age had requested samples of our jewelry to potentially dress Emma on her press tour. So exciting. Minor problem: the pieces needed to be in London by noon Monday. It was Friday and no carrier could guarantee timely delivery. We quickly flew our intern out to hand deliver the pieces. But when Sunday came our intern couldn't find the pieces. We realized they were accidentally left in the office!
⠀⠀⠀⠀⠀⠀⠀⠀⠀
Elizabeth Suda rushed to JFK, ready to put her pride in her pocket in the hopes of finding a kind, London-bound stranger to deliver the earrings.⠀
Read the full story HERE
---
Emma talks about ARTICLE22 on Ellen
---
---
Emma Watson paired her Laos dome earrings along with our ear cuff for a final look which is unique, elegant and modern.
Hot off the press Laos Dome earrings from our new collection featured in international fashion publications, Grazia France and HelloCanada as worn by our leading lady. We are thrilled our dome earrings worn by Emma are featured alongside the transformation story of how our Laotian artisans take war scrap metal to create these stunning pieces.