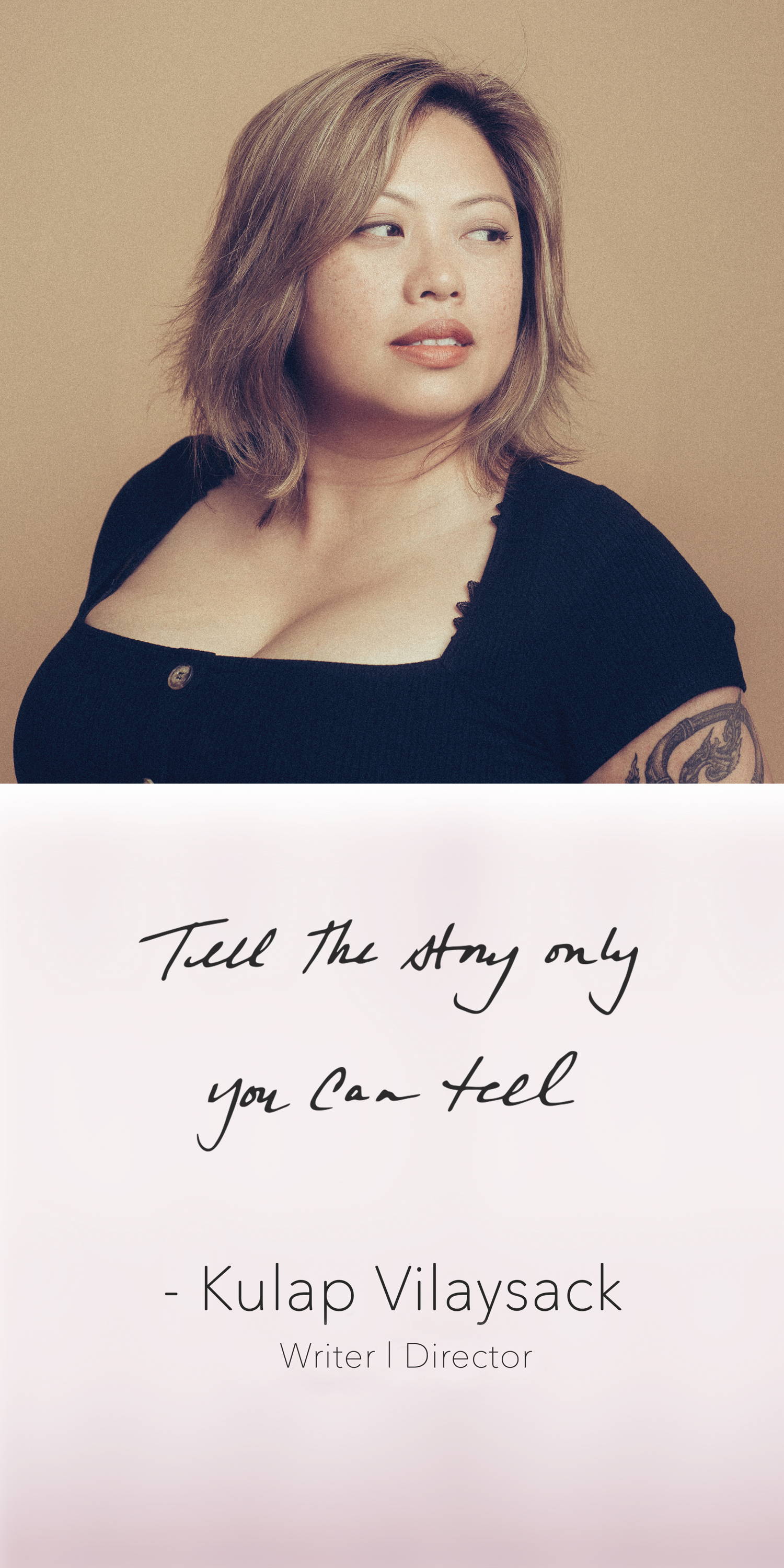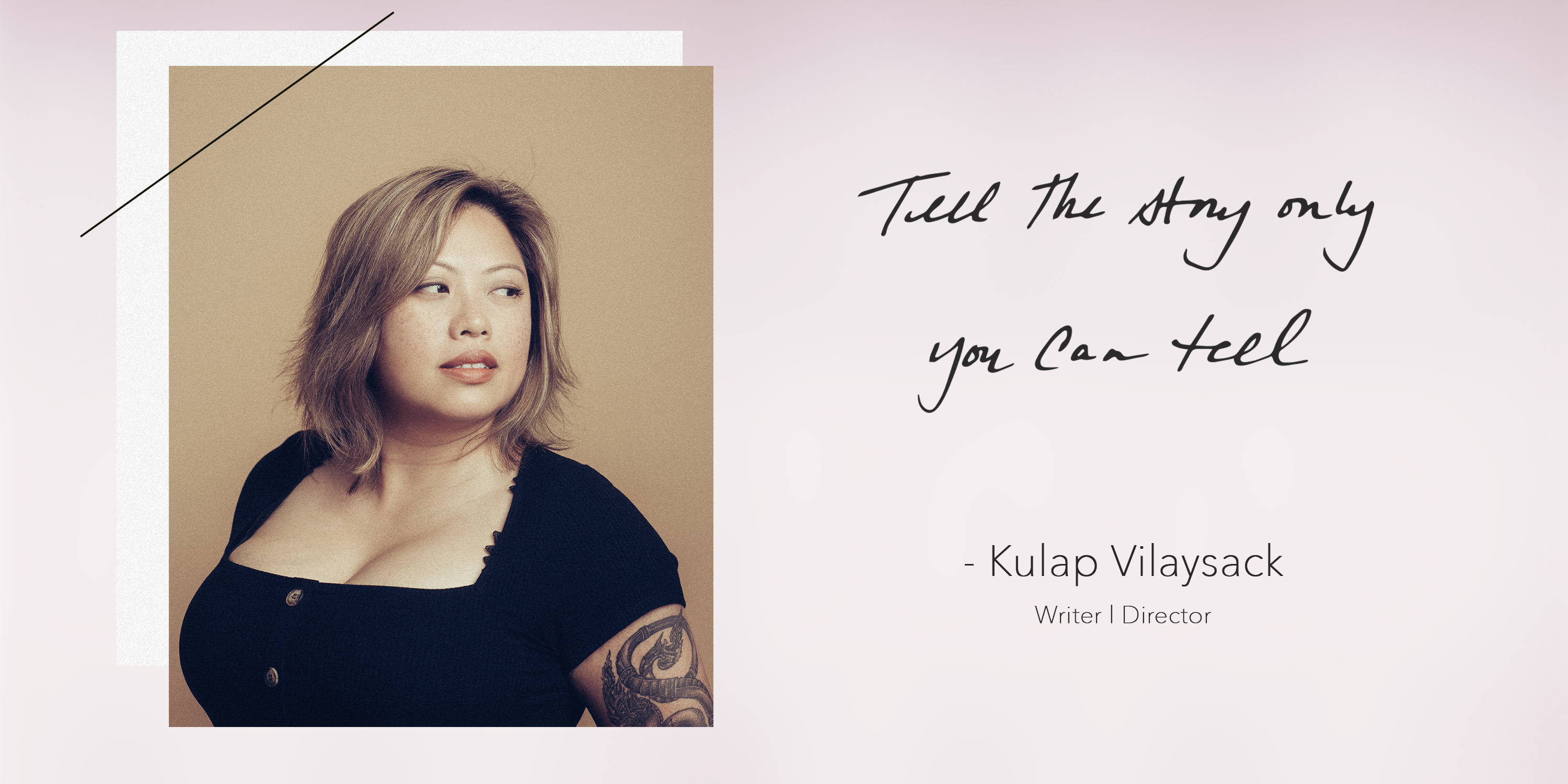 ---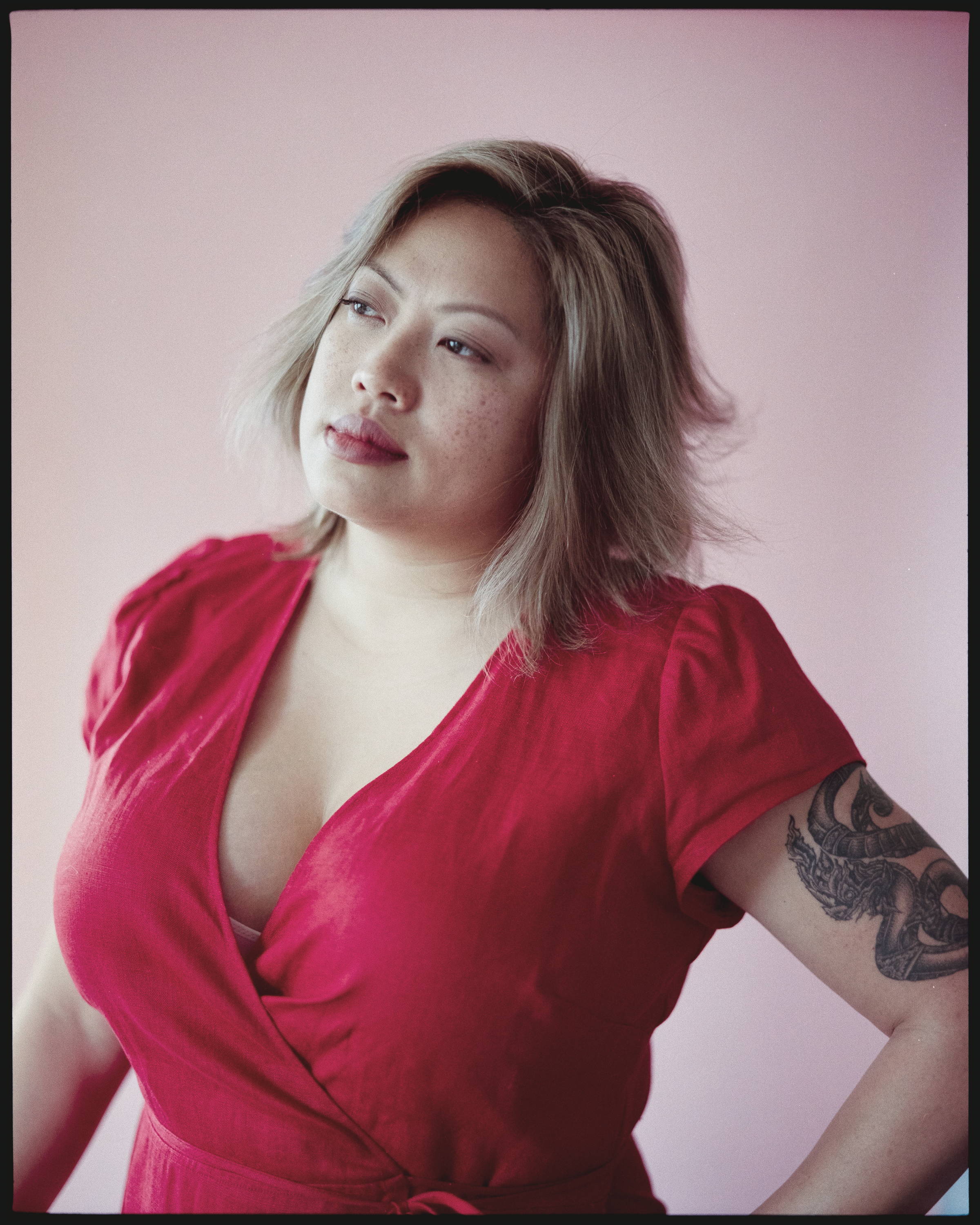 " Tell the story only you can tell. "
Kulap Vilaysack is a comedian and creator of the documentary feature, "Origin Story," about her journey to Laos to find her real father years after learning as a teenager that the man who raised her was not her birth father.
When Kulap was 14, she took her father's side in an argument and
her mother replied, "Why are you defending him? He's not your real dad." Twenty years later, she's finally ready to learn what that means.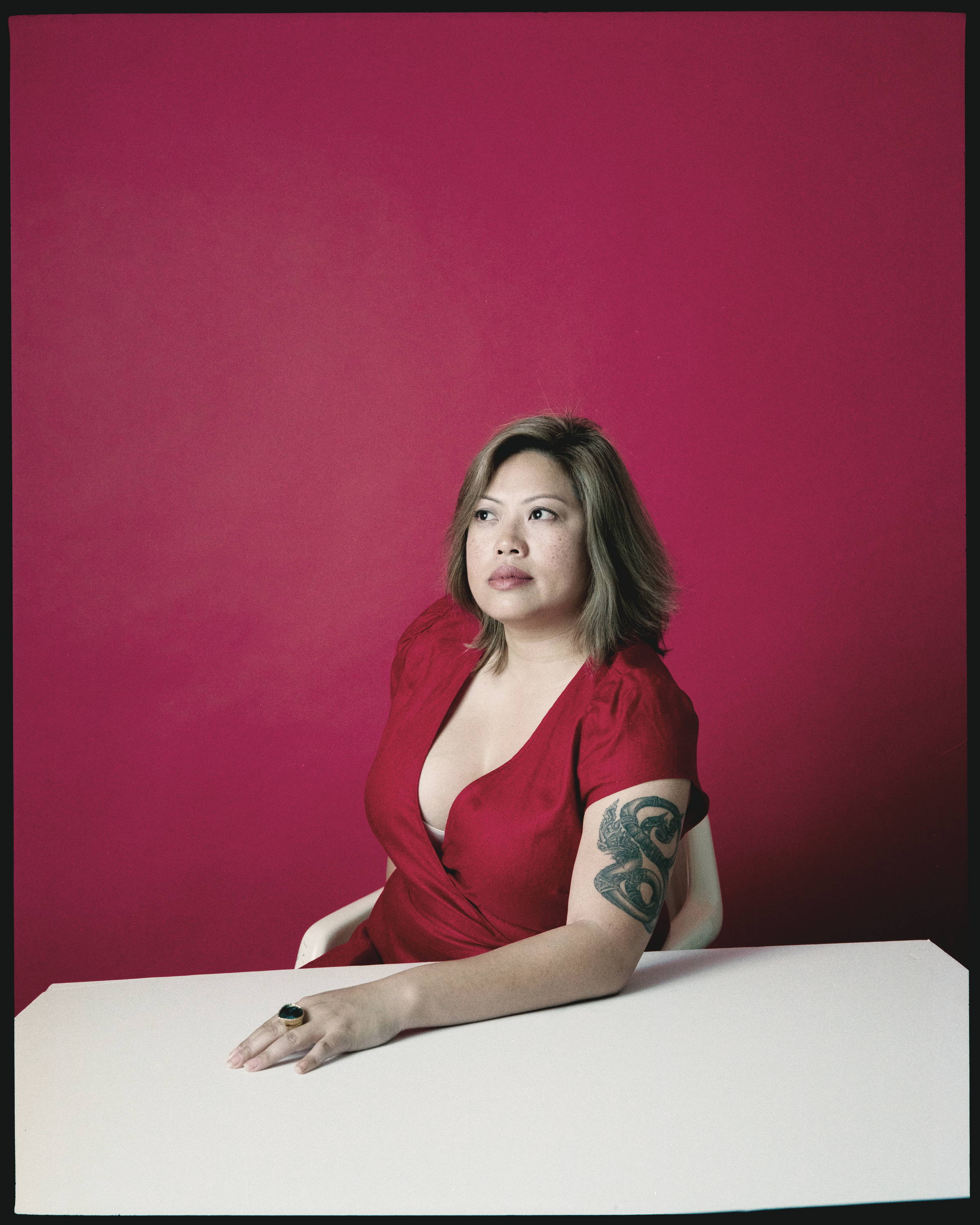 Watch the Origin Story Trailer
---
Kulap Vilaysack: Comedian l Filmaker
Kulap Vilaysack is a child of refugees from Laos. Born in Washington, D.C. and raised in Eagan, Minnesota, she currently resides in Los Angeles with her husband, Scott, and two dogs, Georgia Michaela and Molly Ringwald. Her debut documentary Origin Story chronicles a road trip into her complicated past. Vilaysack is also the creator, showrunner and sometimes director of the 4-season semi-scripted comedy series Bajillion Dollar Propertie$. She served as showrunner and co-executive producer of the NBC special, A Legendary Christmas with John and Chrissy." Kulap recently directed the Emily Heller Comedy Special, "Ice Thickeners" for Comedy Central digital. She is the founder and big sister to Laos Angeles, a community that advocates for the advancement of Laos and her diaspora in media and entertainment.
Her first documentary, Origin Story is a feature-length, international quest with stops in Los Angeles, Minnesota, and Laos to meet the biological father she never knew. On the road, unforeseen revelations strike as hilarious or heartbreaking, rarely in between. Origin Story is a deeply personal but universally relevant tale of immigration, conflict, addiction, and personal responsibility.
Tell the story only you can tell.
---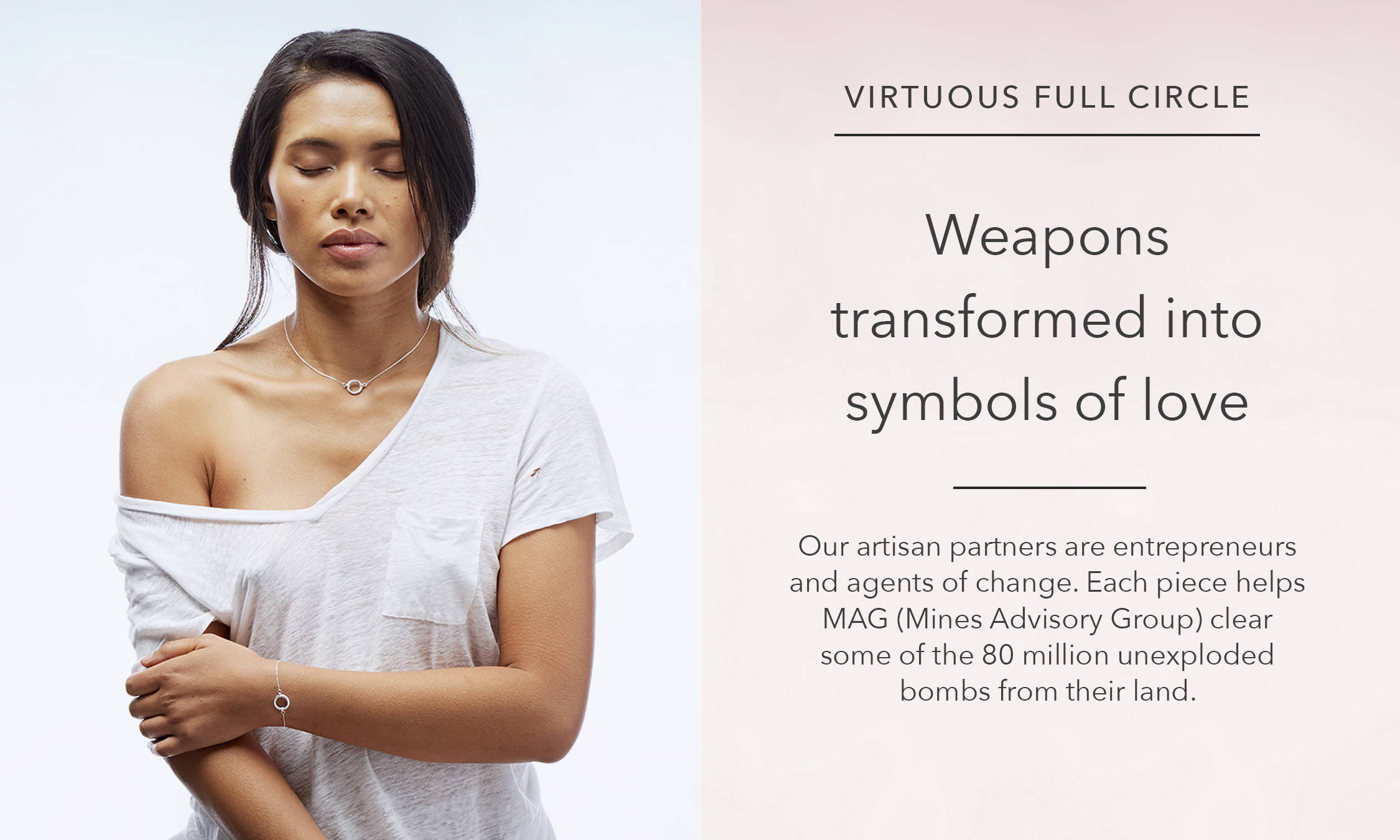 Our artisan partners are entrepreneurs and agents of change. Each piece helps MAG (Mines Advisory Group) clear some of the 80 million unexploded bombs from their land.