Seven Months Ago: Life Before Quarantine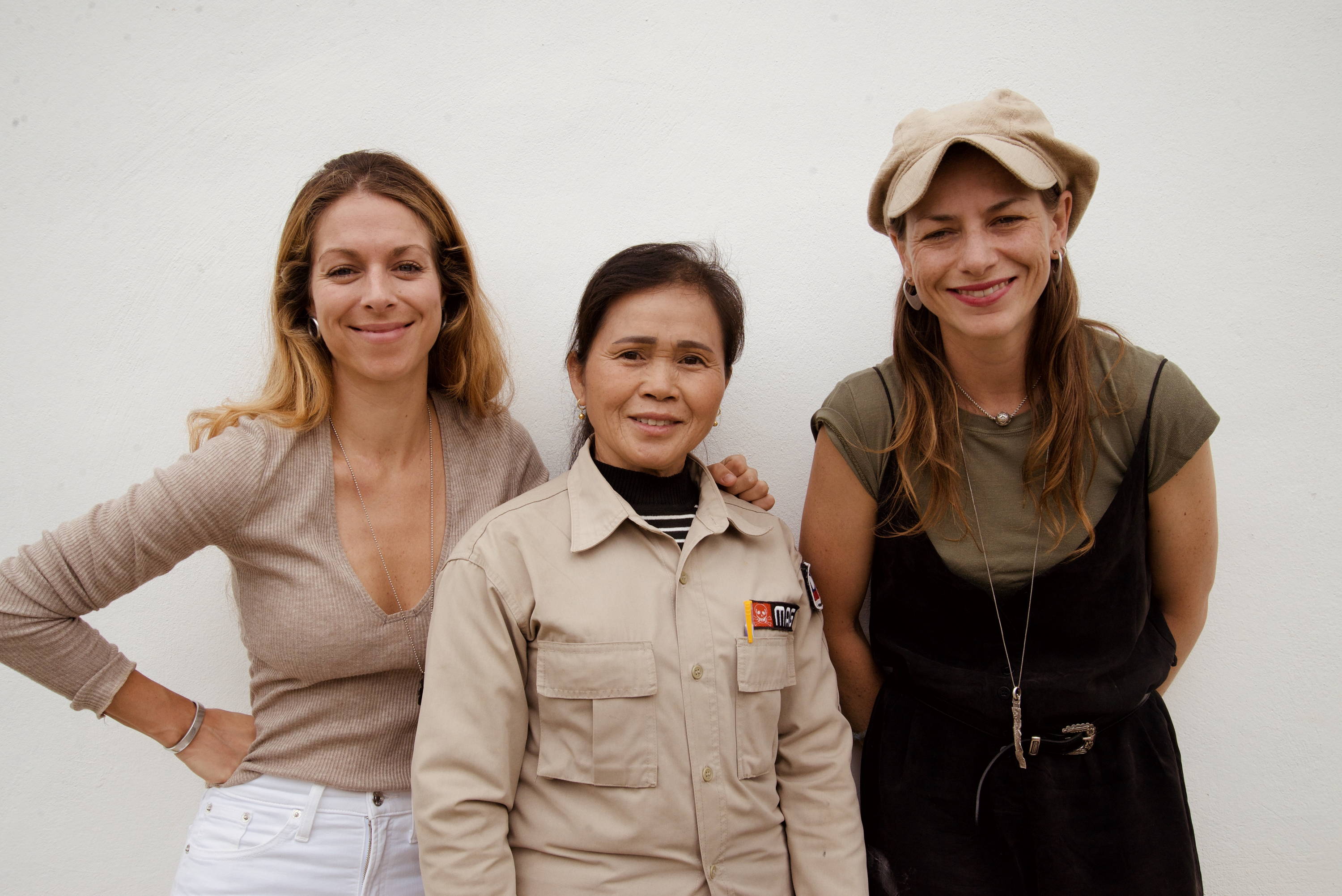 Pictured L-R : Elizabeth Suda, Mrs. Bouakham and Camille Hautefort
Hi. Hello. How are ya?
Maybe you've been remembering and reflecting on life before COVID-19 as we have. Here we are in Laos. Seven months ago.
Since we don't know when we will return, we wanted to celebrate the last day of Women's History Month by sharing about the women of MAG who are making history in Laos by clearing some of the 80 million unexploded bombs.
Camille and I are pictured with Mrs. Bouakham. When I met her over ten years ago in the village where ARTICLE22 works, she graciously invited me to spend the night at her house. She was the Women's Village Chief and a weaver.
A few years later, she became a MAG medic. Today, she oversees one of the all female teams. She is a mother of two, farmer, widow and sole breadwinner.
Every time we see her, she reminds us of our promise: that when she retires from MAG, she can work with ARTICLE22 again as a weaver.
Of course. That's because we practice what we preach (imperfect as we are). This message is our truth:
It's also MAG's truth. Since obtaining some of the $90 million in US government funding committed by the Obama Administration in 2016, MAG Laos has grown its workforce to include 37% women. And counting.
For now, we hope you enjoy meeting a few of the gang below!  
#loveisthebomb
---
- WOMEN OF MAG -
MINES ADVISORY GROUP LAOS

" MAG cleared UXO next to my house. I saw it was a good job. Smart and good image. And I could earn money to support my family. "

Meet Aeng. She is 19 and the sole breadwinner in her family.

" I heard about the job opening with MAG through my cousin. I wanted to earn money. Only my brother works outside of the house. I am so proud to earn money outside the house... And maybe, I will meet someone special at MAG!! "

Meet Souk. She is 26 from Xieng Neua. When we asked if she had children, she was very funny and said she was single but maybe not for long! And she wanted us to tell you that everyone is welcome to Laos to learn about her culture.

 

" There are many UXO in my village. I had seen MAG working to clear bombs in my village. They looked smart! So when I saw advertising for a job at MAG, I applied. "

Meet Khamla. She is 25 years old from Lakhi Village and a mother of two. When she is working with MAG for three weeks out of every month, her mother watches her daughter while her son lives in the capitol with her sister.
---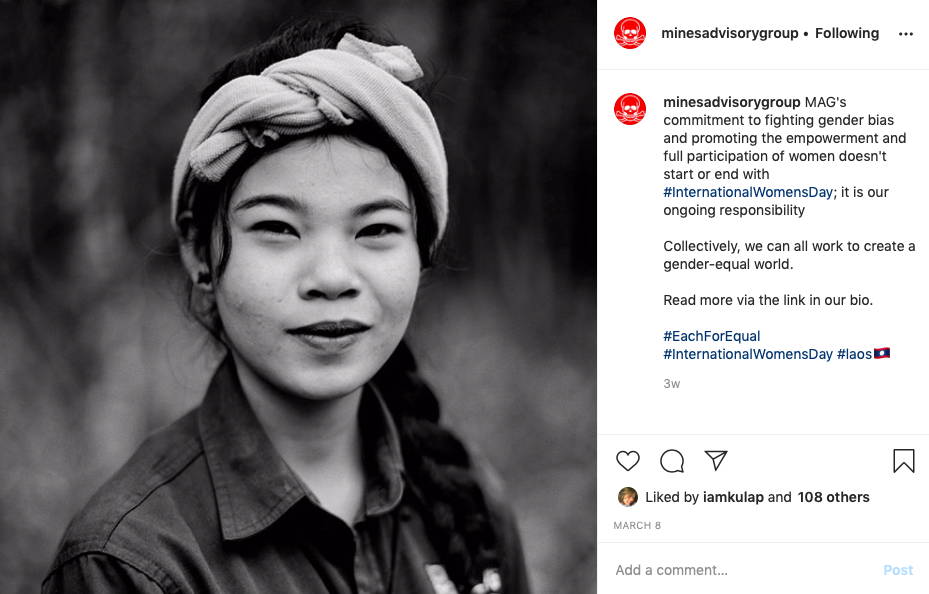 ---
---