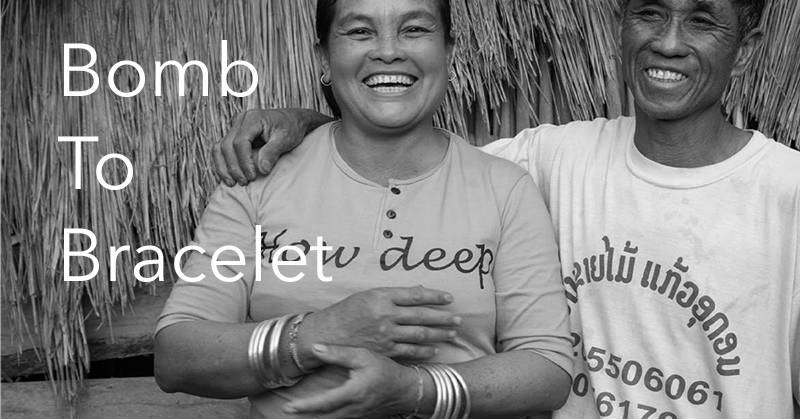 250 million bombs dropped. 80 million failed to detonate. Peacebomb jewelry helps clear unexploded ordinance from land in Laos.
_____
Each piece gives back to support traditional Laotian artisan livelihoods, village development, community endeavors and further de-mining efforts.
_____
Your purchase contributes to MAG (Mines Advisory Group) to safely & expertly clear some of the 80 million unexploded bombs contaminating land in Laos.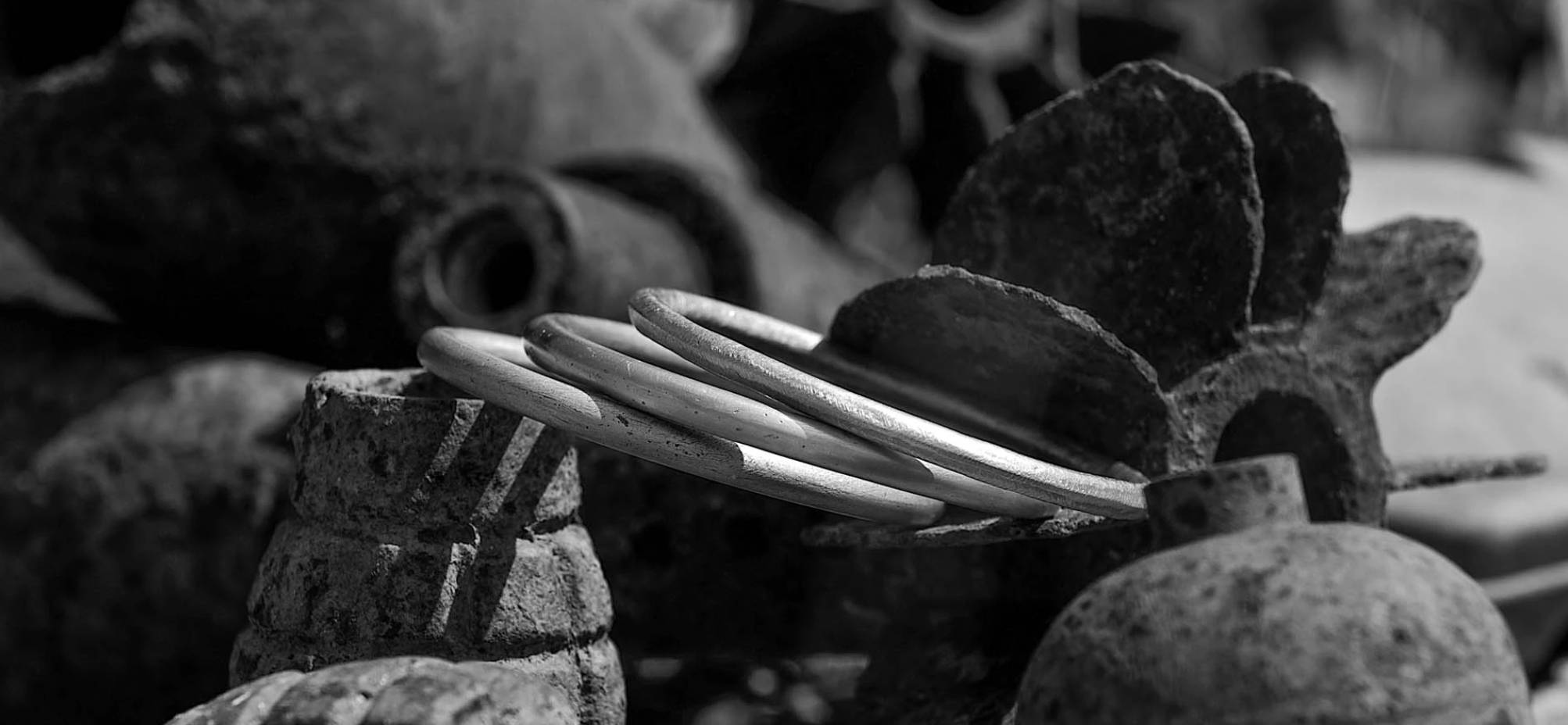 Our bangle bracelets are pieces of history that tell a true story-"dropped and made in Laos"-and make a positive impact. Each is engraved with our namesake, ARTICLE22, inspired by the 22nd article of the Universal Declaration of Human Rights which states everyone's right to social, economic, and cultural security and the free development of personality.